Create goal-based performance tracking so it's not about the hours in the day but the results. When asked to rank benefits and perks in order of personal importance when considering new employers, 88% consider health insurance critically important. Kate Lister, the president of Global Workplace Analytics, has forecasted that about 25% to 30% of the workforce will be working remotely, for several days a week, by the end of 2021. The workers love the increased flexibility, freedom, and independence that working remotely provides.
84% of workers believe they don't need to work from their company office place to be inventive, creative, and productive, according to a survey performed by Fuze on 6,000 workers across nine countries. This equals about an extra day every week, signaling that the time saved from commuting is spent on the job. This stat, however, also underscores the concern of some employees that working from home makes it harder to separate home from work life as the lines between the two get blurred. 32% were worried about the level of stress experienced during their working time. Other concerns of remote workers include pressure on relationships, blurring the line between home and work life, and long working hours. 65% of American remote workers would be willing to take a 5% pay cut if they can work remotely full-time.
Need-To-Know Remote Work Statistics of 2022
For 56%, having flexibility in their workday is overwhelmingly listed as the top way workplaces can better support employees. Encouraging time off and offering mental health days were tied for second and third at 43%, and 28% felt that increased PTO and better health insurance were the next best ways companies can provide support moving forward. According to data collected through March 2021, nearly six out of 10 workers reported being more productive than they expected throughout the pandemic. On average, respondents' productivity at home was 7% higher than they expected, and 40% of workers reported they were more productive at home during the pandemic than they had been when in the office.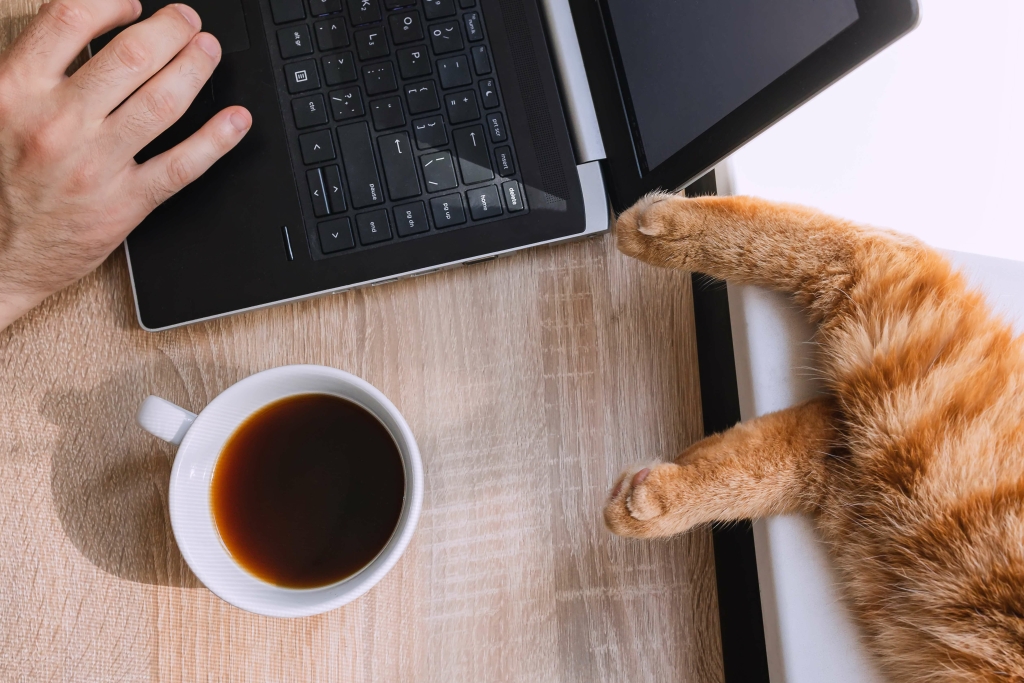 The pandemic, however, has seen administrative remote work climbing as well. GWA has been helping employers optimize remote and hybrid workplace practices for nearly two decades. Kate Lister is president of Global Workplace Analytics is one of the nation's leading authorities on how integrated work-at-home strategies can maximize employer, employee, and environmental outcomes. She has helped government agencies, communities, and private sector employers not only create remote work programs but quantify their impact. We also estimate work-from-home initiatives will save U.S. employers over $30 Billion dollars a day during the Covid-19 crisis. Over the past several years, the primary driver of work-at-home programs has been the attraction and retention of talent, but during the last recession, it was largely about saving money. Organizational leaders, desperate to shed costs, found they could do more with less real estate.
The self-employed are back at work in pre-COVID-19 numbers, but their businesses have smaller payrolls
77% of respondents agree that after COVID-19, being able to WFH would make them happier. I've been browsing online more than three hours today, yet I never found any interesting article like yours. Personally, if all site owners and bloggers made good content as you did, the net will be much remote work statistics more useful than ever before. However, that doesn't mean that it doesn't come with its fair share of challenges. This is especially true for specific industries, for example, transport. Gartner's research shows that there are only very few employers ask their workers to take unpaid leave.
Using monthly panel data from a post-COVID-19 survey, we gauge the short-term scarring effect on Japanese firms' revenues and employments over 8 months, shedding light on its asymmetric impact across sectors and according to firm size.
In the estimation of the mitigation effect of WfH, the challenge is to address the endogeneity of the WfH adoption.
Of those who have flexible work options, 48% say their work-life balance is excellent or very good, and 54% have the emotional support they need at work, compared to 36% and 45%, respectively, for respondents without flexible work.
Global Workplace Analytics reports that a typical employer can save an average of $11,000 per half-time remote worker per year.
Global Workplace Analytics believes that 25-30% of the workforce will remotely by 2021.
Lastly, we provide estimates for a related question asking whether telework increased for some or all employees since the start of the pandemic.
Current and Anticipated Employee Work Location for Remote-Capable Jobs. 60% of the UK population worked remotely throughout the first Covid-19 lockdown. Since 2017, the number of employees who work from home has risen by 159%. Spain, Ireland, and the United Kingdom are just some of the countries seeing the greatest increases, and the United States is no stranger to the trend either. Startup Bonsai is a small business resource site that shares software reviews and marketing insights to help your business grow faster. This is significant because one in four respondents said that they had to quit a job at one point because of the long commutes to work. Remote workers are also less likely to find their co-workers as gossipy (9% versus 20% of in-person workers).
Remote Hiring: Best Practices
COVID-19 has had divergent effects across countries and industries. The adverse impact has been concentrated in high-contact sectors, while employment loss has been severe among lower-skilled workers. Using monthly panel data from a post-COVID-19 survey, we gauge the short-term scarring effect on Japanese firms' revenues and employments over 8 months, shedding light on its asymmetric impact across sectors and according to firm size. The share of US employees working remotely increased a couple percentage points between October and December 2020 during the pandemic's second wave, but the rate has since continued to decline. The pattern suggests a direct, but evolving relationship between risks to public health and the share of employees working remotely. Government and private-sector policies that affect remote work continue to adapt in the face of uncertainties, such as future vaccination rates and the impacts of the more contagious Delta variant.
Of course, if social distancing disappears post-COVID, this may not matter. But given all the uncertainty, my prediction is that when a vaccine eventually comes out in a year or so, society will have become accustomed to social distancing. And given recent nearly missed pandemics like SARS, Ebola, MERS, and avian flu, many firms and employees may be preparing for another outbreak and another need for social distancing. So my guess is many firms will be reluctant to return to dense offices. Just consider mass transit and elevators in a time of mandatory social distancing. How can you get several million workers in and out of major cities like New York, London, or Tokyo every day keeping everyone six feet apart? If we strictly enforce six feet of social distancing, the maximum capacity of elevators could fall by 90 percent5, making it impossible for employees working in a skyscraper to expediently reach their desks.
But that 20 percent still represents a fourfold increase of the pre-COVID level, highlighting that working from home is here to stay. While few firms are planning to continue full time WFH after the pandemic ends, nearly every firm I have talked to about this has been positively surprised by how well it has worked. Understanding the lasting impacts of working from home in a post-COVID world requires taking a look back at the pre-pandemic work world. Back when peoplewentto work, they typically commuted to offices in the center of cities.
Another dominant theme of the last 40 years of American cities was the shift of office space into high-rise buildings in city centers.
For a large majority of these workers, their jobs continue to involve at least some in-person interaction with others at their workplace.
European statistics from 2019 show that only 5.4% of the employed people were working remotely.
Pre-pandemic, roughly five percent of full-time employees with office jobs worked primarily from home.